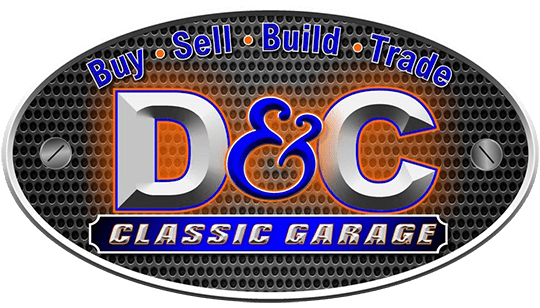 Classic & Vintage Car Rotisserie Restoration Services
Are you ready for your classic car to be taken to the highest level of restoration? When you bring your classic car to D&C Classic Garage for a rotisserie restoration every inch of your classic will be addressed. Our process of a rotisserie restoration starts with the car being completely dissembled. All of the parts are categorized and bag and tagged. At this point it's the first time it will go on the rotisserie.
The chassis along with the body and all the parts will be media blasted inside and out. Once this is completed, we sit down with you and discuss the direction the restoration will head. Weather it becomes a nut and bolt factory restoration, a resto mod with updated chassis and drive train or a full blown Kustom we can help you achieve your vision. Once we have decided the direction we are headed with your project, the car will enter into the Fabrication shop. Here it will be fit with its new or original chassis. After completing the metal work on your classic, it will go to the body shop. After we get the body laser straight and all the gaps perfect, it will then go back on to the rotisserie.
Once on the rotisserie we will be able to paint the body complete inside and out. Then the paint job has be wet sanded and buffed to perfection it will head to the assembly room. This is where the all the new parts are assembled and turned into the classic car you always dreamed off!